September 4, 2011 - Since March 23, 2001, we have been holding goldgrams as our Core Currency Position. In other words, we have been keeping our liquidity - which is sometimes also referred to as one's "Cash Position" - in goldgrams held in GoldMoney. By implication, we have therefore minimized as much as possible our holding of any national currencies.
Gold has come a long way since 2001, and it is not as good a value today as it was back then. Nevertheless, gold remains undervalued. I therefore continue to recommend holding gold for your liquidity needs and to avoid all national currencies. Further, given that gold remains undervalued, I also recommend the ongoing accumulation of physical gold bullion to build one's savings.
Silver can also be held for liquidity and accumulated as savings, but it comes with greater volatility. Therefore, silver is not for everyone. But if you are willing to accept the volatility, own some silver too. In this case, my recommended mix is two-thirds gold and one-third silver.
Beginning with Letter No. 272-10 published on October 20th, 2000, I have been recommending the ongoing accumulation of select gold mining stocks for those willing to assume the risk of these investments. The week gold cleared $500 in December 2005, I recommended in Letter No. 375 to continue this ongoing accumulation of gold mining stocks as long as gold was below $900. In Letter No. 414 in November 2007, I increased this limit to $1500 because of the ongoing debasement and declining purchasing power of the dollar.
Gold first touched $1500 in April, and finally broke through that resistance level in July. So the question is now, should we keep accumulating the mining stocks?
Because of the ongoing debasement of the dollar, $1500 today does not have the same purchasing power as $1500 four years ago. So it is okay to accumulate the mining stocks for the time being because they remain good value. Therefore, continue to accumulate those stocks in the following tables that are not on "Hold".
Once gold goes over $2,000, then it is time to stop accumulating, stand aside and happily watch the price appreciation of assets that were carefully and steadily accumulated when they were undervalued. I may need to again raise this price limit in the future because of future erosion of the dollar's purchasing power. In the meantime, I continue to recommend the dollar-cost-averaging of the stocks in the table below that are not on "Hold".
Note: The table reflects the following changes since I last presented it approximately one year ago.
1) Gammon Gold has changed its name to AuRico Gold.
2) Genco Resources merged with Silvermex Resources.
3) The original purchase price of Freeport Copper & Gold has been changed to reflect its 2-for-1 split.
Additionally, I recommend the following:
1) Sell Freeport because copper has become too big a component of its revenue. Even though Freeport operates the largest gold mine in the world and pays a handsome dividend, the proceeds from this sale can be better employed in pure gold and silver mining companies.
2) The following stocks should be put on "Hold" because they have been underperforming, and we have accumulated large enough positions in them. It is now up to their managements to see whether these purchases will prove successful for us: Golden Star, Silvermex, Novagold, Excellon, and Exeter Resource.
3) The two Canadian oil companies were originally purchased because of the dividends they paid as royalty trusts. Because of the change in Canadian tax laws, both trusts converted to corporations and reduced their dividends. I recommend accumulating them if you would like additional exposure to oil in the expectation that the price of crude oil will rise as currencies are debased further.
Note: Trading and investing can be highly risky. Please read the Disclaimer.
RECOMMENDED MINING STOCKS

Name
Initial Date of Purchase
Purchase Price
2 Sep-11 Price
*Freeport Copper (FCX)
Oct 20, 2000
$4.00
$44.94
Gold Fields (GFI)
Oct 20, 2000
$3.00
$16.83
Goldcorp (GG)
Oct 20, 2000
$3.25
$54.71
Newmont (NEM)
Oct 20, 2000
$13.94
$64.47
#DRDGold (DROOY)
Nov 26, 2001
$11.60
$5.57
Agnico-Eagle (AEM)
Sep 9, 2002
$16.33
$71.10
IAMGOLD (T.IMG)
Sep 9, 2002
C$5.95
C$21.01
*Wesdome (T.WDO)
Oct 28,2002
C$3.92
C$2.70
Royal Gold (RGLD)
Oct 28, 2002
$17.68
$78.97
*Claude Resources (T.CRJ)
Feb 10, 2003
C$1.45
C$1.98
Kinross Gold (KGC)
Feb 10, 2003
$6.89
$17.59
Pan Amer. Silver (PAAS)
Jan 5, 2004
$16.03
$33.58
Minefinders (MFN)
Jan 5, 2004
$9.55
$17.46
*Golden Star (GSS)
Apr 5, 2004
$6.60
$2.65
*Yukon Nevada (T.YNG)
Sep 27, 2004
C$6.50
C$0.44
Alamos Gold (T.AGI)
Dec 5, 2005
C$4.90
C$19.48
Wits Gold (J.WGR)
May 8, 2006
R70.00
R47.81
Silver Wheaton (SLW)
May 30, 2006
$8.92
$40.71
AuRico Gold (T.AUQ)
Oct 2, 2006
C$12.50
C$11.96
Great Panther (T.GPR)
Oct 2, 2006
C$1.69
C$3.30
*Silvermex (T.SLX)
Jan 29, 2007
C$2.49
C$0.63
New Gold (T.NGD)
Apr 9, 2007
C$9.30
C$13.37
*Novagold (T.NG)
Oct 1, 2007
C$16.32
C$10.73
Silver Standard (T.SSO)
Oct 1, 2007
C$37.07
C$29.64
*Excellon (T.EXN)
Dec 3, 2007
C$1.65
C$0.78
Franco Nevada (T.FNV)
Jan 28, 2008
C$19.53
C$43.96
*Ivanhoe Mines (IVN)
Mar 17, 2008
$10.98
$21.39
Kirkland Lake (T.KGI)
Mar 26, 2008
C$9.49
C$21.03
Harmony Gold (HMY)
May 27, 2008
$12.10
$13.79
First Majestic Silver (T.FR)
Apr 26, 2010
C$3.62
C$23.98
*Exeter Resource (T.XRC)
Apr 26, 2010
C$7.72
C$4.45
The following two stocks 'mine' oil in Canada's oil sands, and have been recommended because of their dividends.
OTHER RECOMMENDED STOCKS
Name
Initial Date of Purchase
Purchase Price
2 Sep-11 Price
Cdn Oil Sands (T.COS.UN)
Jan 8, 2007
C$28.60
C$23.12
Penn West En. (T.PWT.UN)
Jan 8, 2007
C$33.50
C$17.56
* "Hold" - other stocks are recommended for purchase
# For disclosure, I became Director of DRDGold in Oct 2004.
Exchanges:
T - Toronto Stock Exchange
V - Toronto Venture Exchange
J - Johannesburg Stock Exchange
Long-term LonL Lon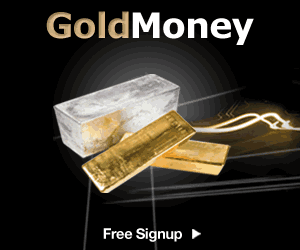 A List of Related Articles Follow ...
Mining stocks – On the runway, ready for take-off