May 25, 2009 – Silver has been in a correction since March 2008, but the end of this correction is near.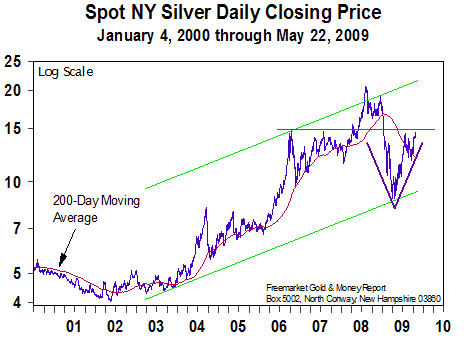 Looking at the above silver chart, we can see that silver has rallied above its 200-day moving average. It is now contending with resistance at the horizontal red line drawn at $15, which is a dividing line between overhead resistance and underlying support.
The important point is that there is more trading action from 2006 to the present under this line than there is above it. It represents silver's base of support. So my expectation is that once silver hurdles above resistance around $15 marked by the red line, it is clear sailing for silver to $20, its 2008 high.
In summary, the precious metals look ready for a huge move, taking gold to $1300 and silver to over $20.